1/12/2012
I'd like to begin 2012 by thanking all the people who have taken the time to browse this website. Since July of 2007 the site has had over 16.5 million hits. Thanks for your interest!

Sincerely,

Kent
The California Bicycle Coalition announced that Governor Jerry Brown vetoed Senate Bill 910. The bill would have established three feet as the minimum passing distance when drivers pass bicyclists from behind. About 20 states have already passed similar laws. If your a bicyclist check out the website
3feet4safety.com
Adam-12 - One Last Shot from Shout!: The 7th and Final Season DVDs Are Announced!
Malloy and Reed hit the streets one last time in this April 4-disc release

Posted by David Lambert
1/09/2012

Los Angeles, the 1970s…Officers Pete Malloy (Martin Milner) and Jim Reed (Kent McCord) are fighting crime on the mean streets of Los Angeles. Adam-12 was a spin-off of the popular NBC TV series Dragnet, and similarly portrayed incidents and situations that were based on real LAPD cases. In this final season of the television series Office Reed spends time working as a detective and temporarily joins the narcotics squad, while Malloy fills for Sgt. MacDonald for a brief stint. The series ends with a bang as the officers are involved in a dangerous shootout!
The 7th and last year of the legendary cop show comes to DVD with the concluding set: April 10th will see Shout! Factory's release of Adam-12 - The Final Season. This 4-disc set includes series regulars Martin Milner, Kent McCord, William Boyett, Gary Crosby and guest stars such as June Lockhart, Lee Montgomery, Larry Levine, Sandy Kenyon, Paul Gleason, Dick Van Patten, Willie Aames, Marty Ingels, Royal Dano, Stacy Keach Sr., Ronne Troup, Milton Frome, Walker Edmiston, Lynn Cartwright, Mark Harmon (in one of his earliest acting roles!) and LAPD's Chief Edward M. Davis as himself. Priced at $34.93 SRP, you can lock in your copy at a discount by pre-ordering it from Amazon.com at a discount. Here's the link to do that, and the packaging: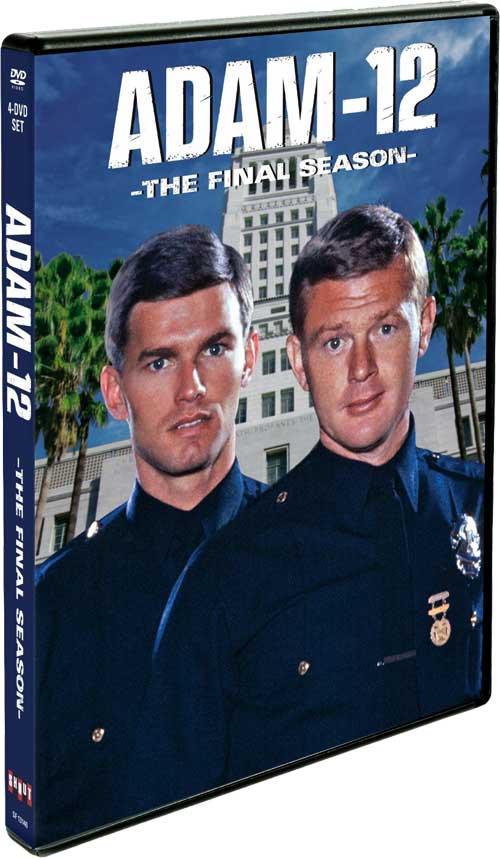 11/23/2011
For as long as I can remember I have ridden a bicycle. In the picture below of Cynthia and me, taken in the late 60's, I'm on a bike I got when I was 15. I gave it away a few years ago to be recycled at a bike shop in LA. Then I got us a couple of Trek mountain bikes. Since that time I've increased my riding to several times a week. It has become one of my main sources of exercise. Much of the time, when Cynthia and I ride together, we go to places with dedicated bike paths. A lot of the time we're on streets where we have to share the road with cars, and with 30 million cars in California that can become a little dicey. As a driver and a bike rider, it is very important to know the rules of the road. In many states laws have been enacted that require drivers to give 3 feet of distance between their car and a bicycle rider. 3feet4safety.com lets riders add an element that the National Highway Traffic Safety Administration recommends to help bicyclists ride safely. Visibility. It also adds a direction to drivers approaching riders. If you're a rider, you might want to check out the website. 3feet4safety.com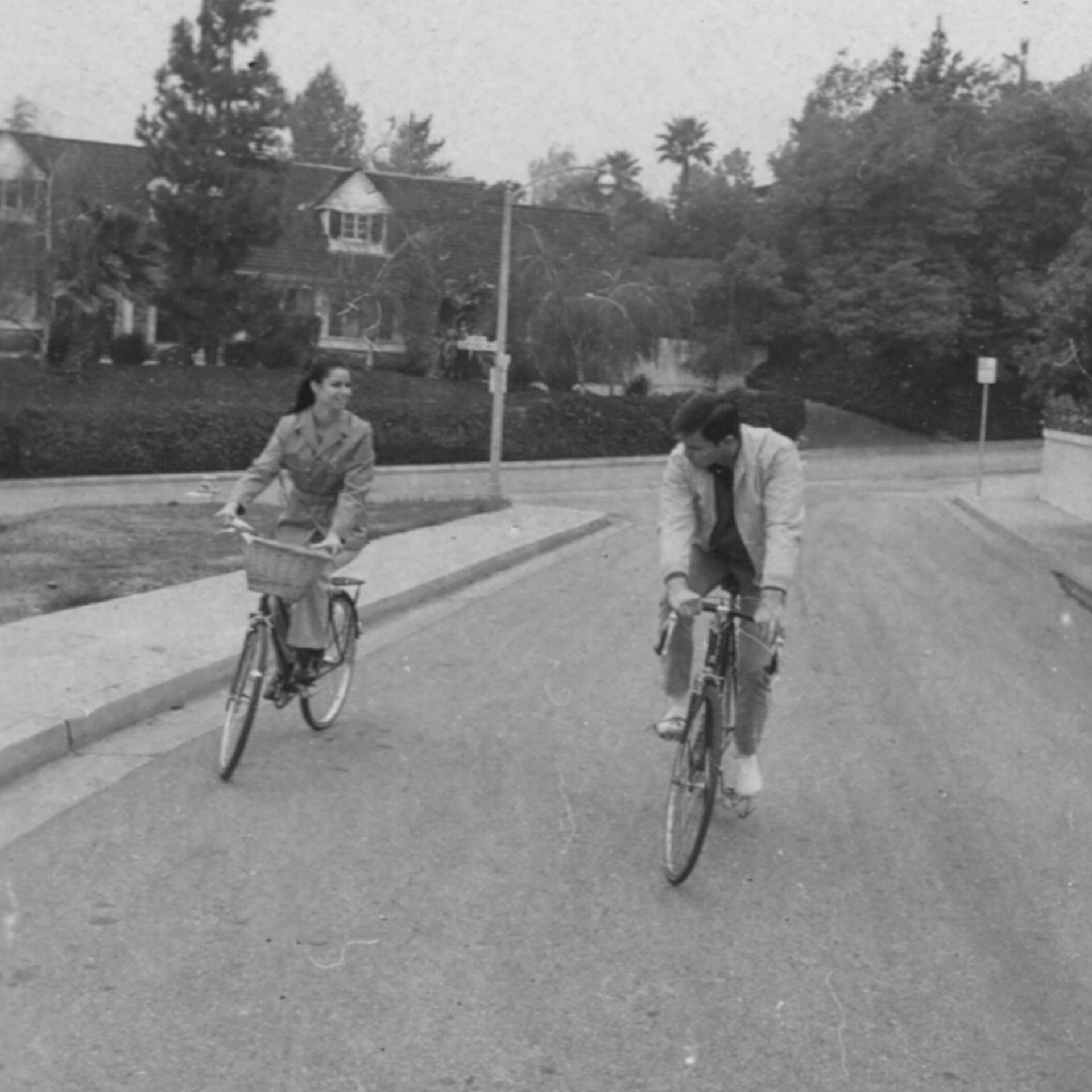 11/8/2011
A couple items of interest;
I'm appearing at a FARSCAPE Convention in Los Angeles the weekend of November 18-19 and 20. You can check their website at
http://creationent.com/cal/farscape_2011.htm
to see which day I'll be there. It's always great to see my friends and fellow cast members from "down under" at these gatherings. It was really a wonderful experience to have been a part of FARSCAPE.
Creation Entertainment's
5th Anniversary
FINAL FRELLIN' FAREWELL
Official FARSCAPE Convention
LOS ANGELES, CA
November 18-20, 2011
Marriott Los Angeles Airport
5855 West Century Blvd.
Here's an update about the 6th season DVD release of Adam-12 from Amazon and TV Shows on DVD.com.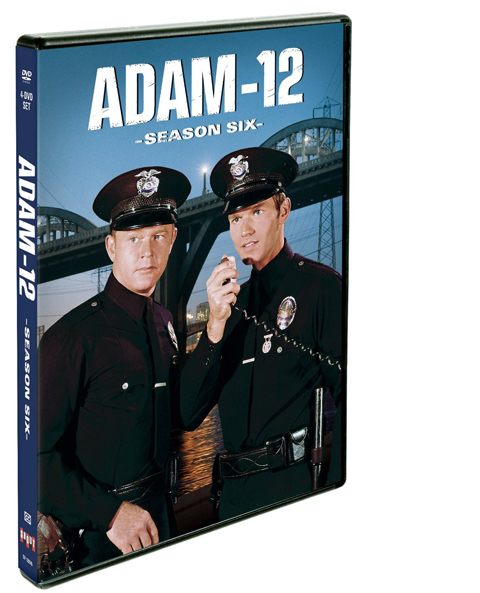 9/28/2010
Here is a recent American Police Beat article about Adam-12 written by Barbara Schwartz. She did a terrific job.
Im planning on doing an update on the site soon.
11/24/2009
A heads up for Adam-12 fans. It looks like the fourth season of the show on DVD will be released on February 23, 2010. While browsing AMAZON.COM I came across this information-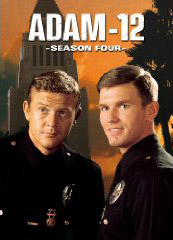 Adam-12: Season Four
This title will be released on February 23, 2010.
Pre-order now!
Ships from and sold by Amazon.com

9/7/2008

WHERE YOU CAN WATCH ADAM-12

For those of you looking for episodes of Adam-12, you can go to hulu.com and watch the first two seasons on your computer. Hulu is owned by NBC Universal and News Corp. What you see here has a lot to do with what we actors are dealing with in the current negotiations between the Screen Actors Guild and the Alliance of Motion Picture and Television Producers (AMPTP). As many of you may know, the Screen Actors Guild is negotiating a new agreement with management that will have an impact on an actors ability to make a living in the future. This is part of a release from the Guild covering the reasons we have been unable to accept the deal being offered by the companies we are negotiating with.

To view the latest Contract 2008 Bulletin, go to www.sag.org

YOUR NEGOTIATING COMMITTEE FIGHTS ON TO ACHIEVE A FAIR CONTRACT

Your SAG negotiators are working hard to conclude successful negotiations for a successor agreement to the TV/Theatrical Contract. This special bulletin explains in detail why Screen Actors Guild has serious reservations with the June 30 offer from the Alliance of Motion Picture and Television Producers (AMPTP). We do not expect to get everything we have proposed, but the AMPTP offer does not sufficiently respond to our priorities. Screen Actors Guild is committed to bargaining the best deal possible. Our core mission is to improve the lives of actors and their families. We know that new media is here NOW, and our professional futures depend on achieving fair terms in this area right now. We must not and will not be swayed by misleading arguments and management's attacks. Talks continue. Since June 30, we have had informal discussions with the employers, their AMPTP representatives and a core group of leaders from both organizations. You will no doubt read spin suggesting that there is dead silence between our sides, but that is inaccurate. We are working through alternative channels to push for a fair deal for actors as soon as possible. Substantive progress is more likely in this environment as negotiators can talk more productively, exchange ideas and seek a path leading to a conclusion. This type of informal communication is routine in labor talks and, in fact, occurred in other guilds' negotiations this year. Many of the discussions SAG's negotiators have had are confidential at the request of the other parties.

WHY SAG CAN'T JUST GIVE UP

The negotiating team knows SAG members have a lot of questions, and here we answer several we hear frequently.

Why not just take the deal other unions have?

This contract represents serious income for you, both now and in the future. It's simply not wise for a union to endorse non-union work or to sell out residuals in new media, which represents the future of our profession. And, we cannot agree to rollbacks that gut our contract of provisions we have had for 75 years. The working life of an actor is not the same as a writer's or director's and our contract solution can't always be the same.

Why do we insist on residuals in all new media now?

Because it is all but certain that giving up on residuals in new media will mean the beginning of the end of residuals in all media. We know this is a relatively new business model, but like everyone else, we know it is growing by leaps and bounds. We can't let residuals slip away, because once they're gone – they're gone for good.

Why not allow some non-union work in new media?

Because it guts the meaning of unionism to encourage our signatory companies to produce non-union. These are companies that sign our contracts and agree to abide by our terms. Being a SAG signatory means something – it means the studio or network produces union. We can't ever let that change. We owe it to our fellow actors around the country to make sure that work opportunities stay union. SAG members already fight a pitched battle against the encroachment of non-union production.

What's so important about protecting the "force majeure" provision?

Force majeure provides a compensation mechanism for actors' salaries when a production gets shut down indefinitely due to an "act of God." That is a collectively bargained provision that actors shouldn't have to bargain on their own.

Why shouldn't actors just be flexible and endorse whatever products are slipped into their scripts?

Because product integration is really just unpaid commercial endorsement and could put an actor in conflict with his or her commercial work or personal convictions. An actor should be notified and have the right of consent and the ability to bargain for compensation.

8-21-08

Another heads up for Adam-12 fans. The second season of the show on DVD will be released on September 30.

The following write-up appears on the tvshowsondvd.com website:


Adam-12 Formal Press Release Gives All The Final Details & Extras for Shout!'s Season 2 Set

September 30th release includes a bonus Adam-12 ringtone download!

Posted by David Lambert 8/01/2008

Los Angeles, California - The men in blue uniforms are back! You have the right to sit back and ride along with the officers of Adam-12 as they patrol the streets of 1969 Los Angeles when Season Two of the groundbreaking Emmy®-nominated television series Adam-12, starring Martin Milner and McCord as intrepid Officers Pete Malloy and Jim Reed, hits the streets on September 30, 2008 from Shout! Factory and the NBC Universal Television, DVD, Music and Consumer Products Group. Here's the description:
Crime is on the rise in the City of Angels, with more gangs, drugs, riots and brutality pushing Officers Pete Malloy (Martin Milner) and Jim Reed (Kent McCord) to the edge. Stoned hippies, escaped convicts and ruthless snipers litter the streets - it's no surprise that the Season Two of Adam-12 features the newly formed LAPD S.W.A.T. team helping to clean up the mess. Experience the action "ride-along" style as two of L.A.'s finest cops put their lives on the line in the name of service and protection. Season Two of Adam-12 features guest stars Bruce Kirby (The Sopranos), Fran Ryan (General Hospital), Ronne Troup (Knots Landing), Jed Allen (Port Charles), and Margarita Cordova (Santa Barbara).

A spin-off of the popular NBC series Dragnet, and created and produced by Jack Webb, Adam-12 is one of the first realistic portrayals on the lives of LAPD and chronicles in striking detail and accuracy of events from real cases. Brimming with gritty realism and actions, Adam-12 was a must-see staple of television when the series aired on NBC from 1968 - 1975.

Available for the first time on DVD, Adam-12: Season Two DVD box set contains all 26 action-packed episodes and a wealth of insightful bonus content including: Commentaries by The LAPD, Photo History of The LAPD, a Ride Along Trivia Track and a Tour of Reed & Malloy's Training Center (Elysian Park Police Academy). Moreover, the Adam-12: Season Two DVD box set includes an exclusive One Adam-12 ringtone promotion. Shout! Factory, in partnership with NBC Universal, has created this special ringtone offer (valid through March 31, 2009) packed inside of Adam-12: Season Two DVD set. Consumers will be able to text a code into a predetermined service provider to receive the famous "One Adam-12...One Adam-12" dispatcher's call as a ringtone for their cellular phone. A must-have for every fan, this collectible 4-DVD box set is priced for everyone to own at $34.99.


Link to this page:
http://www.tvshowsondvd.com/newsitem.cfm?NewsID=3508

All news for this show:
http://www.tvshowsondvd.com/shownews.cfm?ShowID=548

More info on this show:
Adam-12


9-16-07
Recently I started doing the voice for Gander Mountain www.gandermountain.com, a hunting, fishing and outdoors chain of stores located in 25 states. You can hear one of the spots on the Credits page in the Voice Over Audio Clips.


8-16-07
It has been quite awhile since I did an update on the site, so I'll start from the present and work my way back.  During his past year I have been the National First Vice President of the Screen Actors Guild. That has kept me pretty busy as far as my free time has been concerned. For those of you who are interested you can go to the Guilds website and see some of the issues we have been involved in. The address is www.sag.org. In July I went to Sacramento to testify on behalf of a bill concerning the right of publicity. I also have added my testimony in the Speaks page.


In April I got reacquainted with bicycling and bought a couple of them for Cynthia and me. I had forgotten how much fun it is to bike. In Los Angeles, the buses are set up with bike racks and on this day we rode to a bus stop near our home, loaded the bikes and a short time later we in Santa Monica at the place where Route 66, the highway, began, the Santa Monica Pier.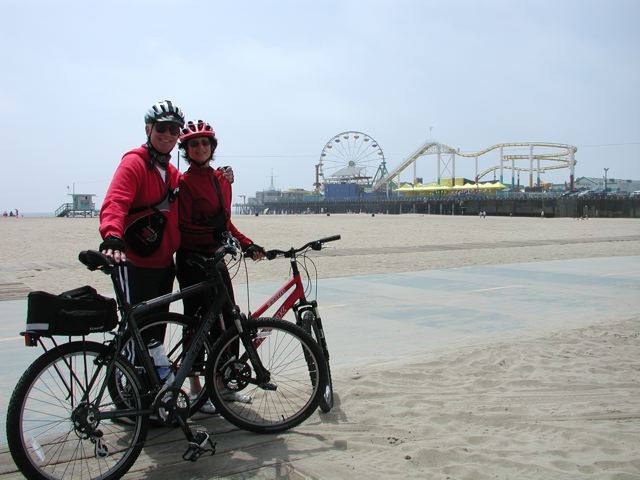 Kent and wife Cynthia on the Santa Monica boardwalk
Longtime SAG Member and Notable Actor Scott Wilson  to Receive Hollywood Division's Ralph Morgan Award

  LOS ANGELES (March 30, 2007) – Screen Actors Guild (SAG) today announced that longtime SAG member Scott Wilson has been selected to receive the Hollywood Division's prestigious Ralph Morgan Award. Wilson has been a Screen Actors Guild member for more than 40 years and has generously given of his time and expertise in service to the Guild's membership and all actors.  "It has been a privilege to work with so many dedicated actors and staff for the betterment of the membership, and I am profoundly moved to be named the Ralph Morgan Award recipient. It is an unexpected and extraordinary honor," Wilson said. The Ralph Morgan Award is named after SAG's first president who led the fight to establish a union for screen actors in 1933. It is given periodically for distinguished service to the Guild's Hollywood membership. SAG Honors and Tributes Committee Chair Paul Napier said, "Scott's contributions to the Guild and its members are a testament to the qualities inscribed on the award, 'devotion to the cause of actors, courage to fight for the right, [and] sacrifice of self for others.'" Chair of the Hollywood Division Board and First Vice President Kent McCord praised Wilson's contributions to the Guild saying, "Scott has shown a dedication to the welfare, well-being and advancement of the membership's interests that exemplifies all of the aspects of Ralph Morgan's words and what this award stands for. I can think of no one more deserving." The Ralph Morgan Award will be presented to Wilson during the Guild's Hollywood mid-year membership meeting on Saturday, May 19, at the Sportsmen's Lodge in Studio City. With a thorough grasp of the issues and dedicated service both as a member and as a temporary replacement for many SAG National Board members, Wilson led by example. His advocacy of Screen Actors Guild and actors across the world helped members gain protections in wages and working conditions. Wilson has taken a leading role in resolving major issues confronting the Guild. He was an integral part of the task force that created Global Rule One, SAG's internal rule requiring members to work under SAG contracts anywhere in the world, and he is currently an alternate on the National Global Rule One Task Force. He has served on numerous other Guild committees over the past two decades and is a member of the SAG National Low Budget Committee. In addition to his efforts on behalf of the Guild, Wilson is an accomplished film and television actor whose credits include In the Heat of the Night, In Cold Blood, The Great Gatsby, The Right Stuff, G.I. Jane and Monster. He has also appeared in numerous episodes of CBS' prime time hit CSI: Crime Scene Investigation in a recurring role as Catherine Willows' (played by Marg Helgenberger) father Sam Braun. Among the previous recipients of the Ralph Morgan Award are past SAG Presidents Ed Asner, Dennis Weaver, William Schallert and Kathleen Nolan, Guild National Executive Directors Ken Orsatti, Jack Dales and Chet Migden, and members and past officers Kent McCord (current 1st Vice President and Hollywood Division Chair), Ron Soble, Marie Windsor, Ann Doran, John Randolph and Warren Kemmerling and, most recently, former longtime Guild Executive Assistant Joan Hanson. The Ralph Morgan Award recipient is selected by the Hollywood Division of the Screen Actors Guild Honors and Tributes Committee.


Pictured above: Kent McCord presents the award to Scott Wilson; Previous Ralph Morgan honorees or their representatives in attendance, from left, Joan Hanson, Scott Wilson, F.J. O'Neil, Elynor Soble (wife of recipient Ron Soble), and Ed Asner 
On February 28, 2007, I participated in a reading of "The Gift of Peace" at UCLA with a really gifted group of actors. It was a very satisfying experience in front a appreciative audience.
| | |
| --- | --- |
| The Gift of Peace playbill | The Gift of Peace cast |
Screen Actors Guild's Hollywood Board Elects Kent McCord 1st National Vice President

Los Angeles (October 4, 2006) – The Hollywood Board of Screen Actors Guild (SAG) yesterday elected Kent McCord as the union's 1st national vice president.

"From the time I was first elected to the national board in 1972, I have fought to keep our union open, inclusive and prepared for the future," McCord said. "I am honored to once again serve as the 1st national vice president of the Screen Actors Guild. Today, more than at any time in the 73-year history of our union, we are witnessing technological changes that will forever alter the way our members' work is distributed and exhibited to audiences throughout the world. I am eager to participate with President Alan Rosenberg, the board and all of our members here in Hollywood and throughout the country, to ensure that we remain prepared to protect and improve our members' wages and working conditions in this rapidly expanding entertainment industry."
An accomplished performer who got his first acting job on The Adventures of Ozzie and Harriet, McCord starred on the hit TV series Adam-12 and has made numerous appearances on television and film. He became a national board member in 1972 and has served several terms since. He was elected 1st national vice president in 1979 and 1981 (both two-year terms) and served as the Guild's national treasurer in 2001. McCord has chaired many different Guild committees and was awarded the 1999 Ralph Morgan Award, which honors a Guild member for his or her devotion to the cause of actors.
Hollywood Executive Director Ilyanne Morden Kichaven said: "Kent McCord's formidable service and diverse experience continually improve the lives of working actors. I've worked closely with Kent on a variety of critical issues during the past six years and look forward to seeing him achieve his goals for the Hollywood Division, while advancing the interests of the entire Guild."
In other SAG vice presidential elections, the New York Division will elect the 2nd national vice president at its next board meeting October 10, while the Regional Branch Division will elect the 3rd national vice president at its next two-day board meeting October 19-20. Paul Christie is the Guild's current 2nd national vice president. Steve Fried is the Guild's 3rd national vice president.
---
The first season of ADAM-12 has finally made it to a store near you. I was able to go to my local Virgin Mega Store and buy copies for my family. A number of years ago I had asked Universal to bring Marty and me into a studio to do wrap arounds and to have us choose our favorite episodes. That didn't happen, but at least the show is out. I've looked at a couple of the episodes and the quality is terrific. One of my favorites is on Disc 2 side A. Log 33. The end of September marks the 38th anniversary of the pilot.
We've added some of my Voice Over work the the Archives section.
My best to everyone,
Kent
---
The following write-up appears on the tvshowsondvd.com website:

1-Adam-12! 1-Adam-12! 211 In Progress: Cover Art Theft From Studio...
Posted by David Lambert 6/07/2005
Anyone who's a fan of Adam-12 ought to get a kick out of our headline up there! A "211" is a robbery in police-radio-speak, and anyone who watched this program figured that out pretty quickly (they used it often enough). But no, we didn't really steal the below box art from Universal; they kindly provided it to us as always. They also provided a lot of new information about the upcoming release, due to roll on the streets August 23rd. Here's the description:
Race through the streets of Los Angeles with Adam-12, the series that defined the police drama genre. Still mourning the death of his former partner, Office Pete Malloy (Martin Milner) is teamed with rookie Officer Jim Reed (Kent McCord) and together they serve and protect the City of Angels as Adam-12, their unit's radio call number. Watch as these brothers in blue struggle to manage the job's demands and frustrations, as they battle drug dealers, intervene in domestic disputes and pursue suspects in high-speed chases. You have the right to remain silent, sit back and ride along with the officers of Adam-12! A top ten Nielsen-rated show starring Kent McCord and Martin Milner, with guest stars including Karen Black, Harry Dean stanton and Barry Williams. Includes all 26 episodes of the complete first season!
As we've mentioned in previous news, the cost will be $39.98 SRP for "13 TV hours" (actual DVD running time is 10 hours, 47 minutes) on 2 double-sided DVDs. Full frame video, English Mono audio, English and Spanish subtitles. Don't forget that this show was an Emmy Award Winner for Outstanding Music Composition, if that sort of thing interests you. Of more interest will be guest stars beyond the ones in the official description: Cloris Leachman, Tim Matheson, Dick Sargent, and Ken Swofford. Here's that artwork we promised you -->

Link to this page:
http://www.tvshowsondvd.com/newsitem.cfm?NewsID=3508

All news for this show:
http://www.tvshowsondvd.com/shownews.cfm?ShowID=548

More info on this show:
Adam-12

---
A heads up for Adam-12 fans. It looks like the first season of the show is slated for it's DVD release on August 9th. I have been trying to find the time to do a show by show written sketch of what was going on behind the episodes as I said I would a while back. I have been scanning old photos and slides I shot during the show and I will start putting them up soon. As many of you are aware a lot has happened during the past year to the "Adam-12" family.
On a positive note, Cynthia and I had a great visit with Marty and Judy a few weeks ago and we look forward to many more.
Kent
Other News: This Year | Year 2005 | Year 2004 | Year 2003 | Year 2002 | Year 2001 | Year 2000


What's New | Biography | Gallery | Archives | Adam-12 | Credits | Speaks | Charities | Home
KentMcCord.com - The Official Website of Kent McCord.
Copyright 2001-2007, Buck Productions, Inc. All rights reserved.